Arecibo Indian Cave
Arecibo, Puerto Rico
---
"La Cueva del Indio" or The Indian Cave in Arecibo is located on Highway 681 Km 8.0. You can park in the side of the road, but for safety we recommend you pay $2 and park in the business The Coayuco. There is also a nearby gas station that has parking.
The cave entrance is labeled. At first the trail is between shrubs and after several minutes, the ground is limestone. You must be very careful because these rocks are sharp and are slippery when wet. The cave entrance is a hole in the limestone with a ladder about 25 feet down into it. Be cautious and do not go alone just in case something happens.
The cave is divided in several cavities. On some of them you will see petroglyphs and on others you will see how the waves move the level of the water as they come and go. These Indian petroglyphs date back to ancient times, but the exact date could not be determined accurately.
After appreciating the charms of the cave you can enjoy its surroundings, where you will see how the ocean waves crashing against the limestone rocks that eventually formed natural sculptures.
The admission has a fee of $5, it is operated and maintain by the Department of Natural Resources of Puerto Rico.

Thanks Lisy for the photos!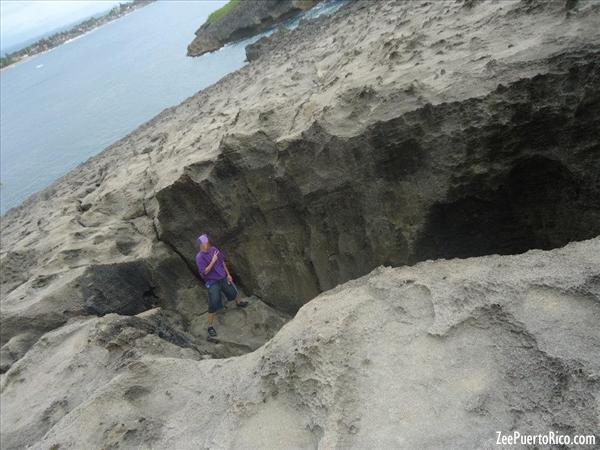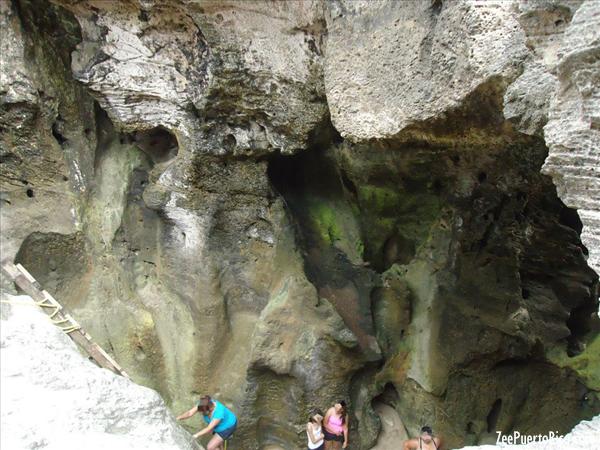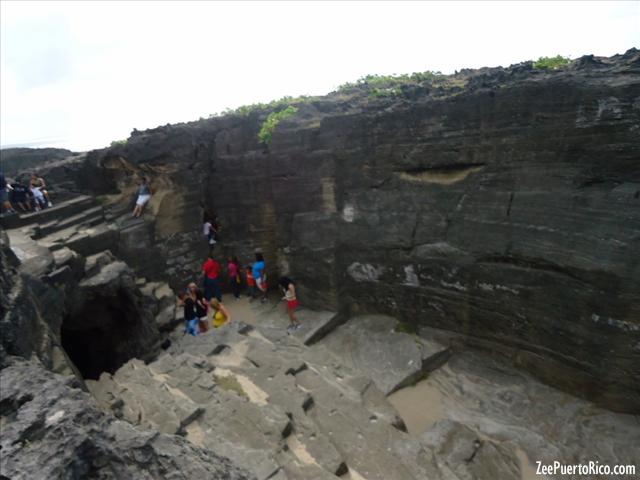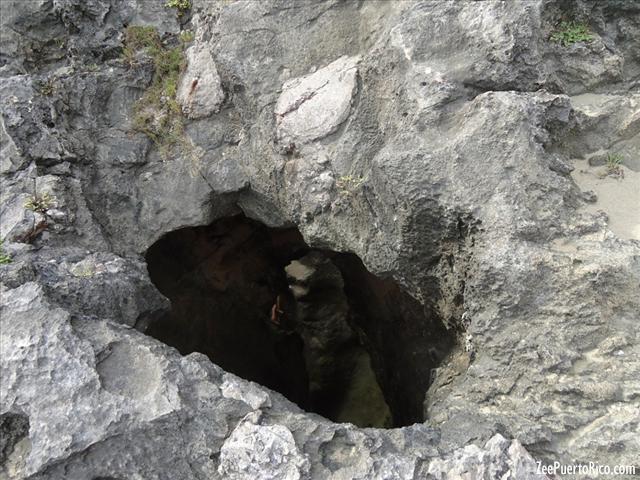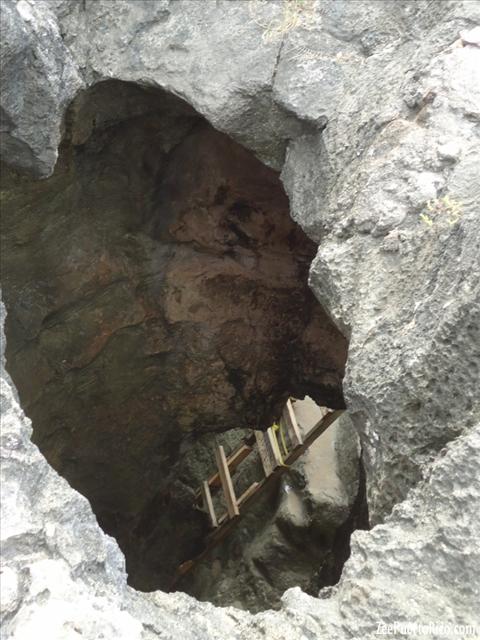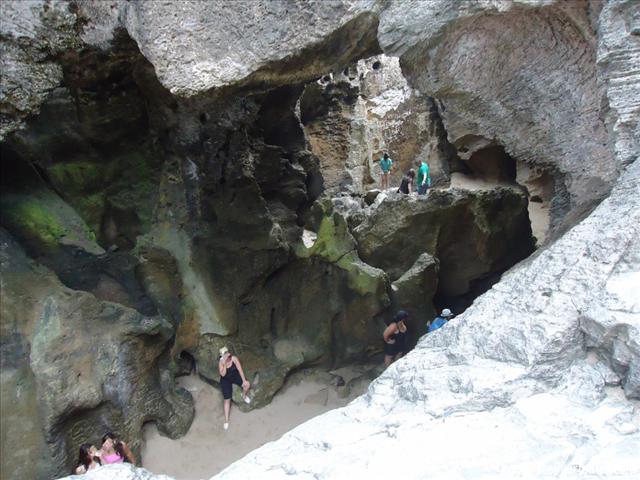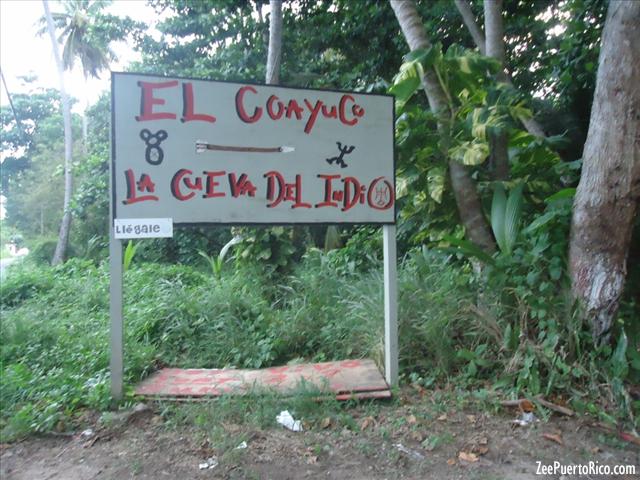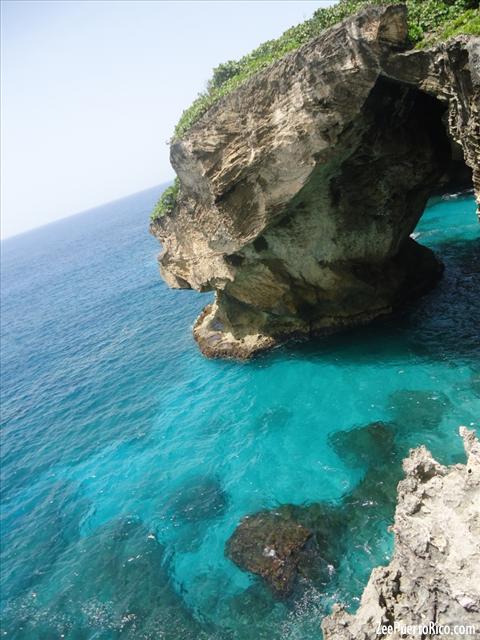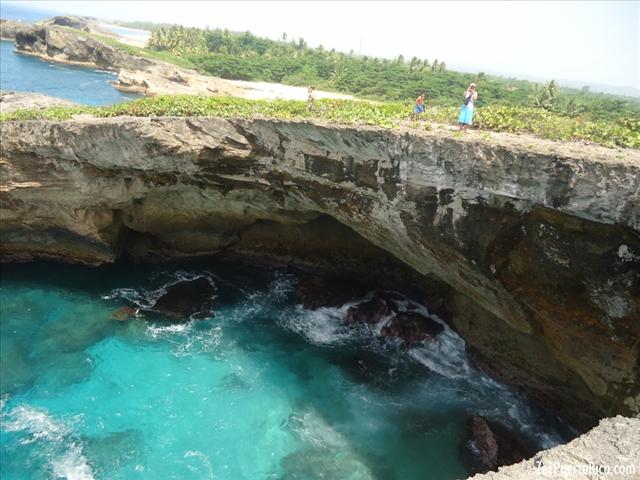 1. Liz
octubre 24, 2012
Quisiera en primer lugar felicitarlos en la labor de esta excelente página...Ha sido de gran ayuda, ya que mi familia y yo decidimos disfrutar de nuestras vacaciones aquí mismo en la isla. Siendo de aqui de P.R. desconocemos de las bellezas que poseemos...Visitamos este lugar gracias a su publicación, y quedamos encantado. La vista es hermosa y te deja sin aliento su belleza. Amo mi isla y estoy orgullosa de ella. Gracias.
2. José
abril 22, 2014
Me encanto
3. alie
enero 25, 2015
Toooo bad for the tourism and the locals. They charge $3 for parking and $1 for each person. If you dont want to pay the parking they send someone to broke your car windows and steal all you have. This is not the best way to enjoy our natiral resourses. Plus this is not a national park. Please DACO do something about it!
4. ALIDA DIAZ
junio 17, 2015
AQUI HAY UNA LEYENDA DONDE UNA INDIA Y UN ESPAñOL SE LANZARON PARA JURARSE AMOR ETERNO
5. Carlos
febrero 1, 2016
Fui el ayer 31 enero 2016,cobran el parking $3.00 y la Entrada $2.00 por persona ,los baños no servian ,supuestamente en remodelacion ,el lugar es bello pero el precio muy caro ,como pretenden q las personas Hagan turismo interno si los precios son demasiados de caros,espero alguna agencia de gobierno pertinente Hagan algo al respecto de Esto gracias
6. Yanilka
junio 27, 2016
Y los sabados esta abierto las cuevas?
7. Ainiz
julio 23, 2016
Fui 22 jul. 2016 nos cobraron $5.00c.u pq la entrada es privada.pa la pox. Me voy por la playa. ..es hermoso. PR bello p
8. Elisaa
mayo 14, 2018
Te estacionas. Y la entrada sin un guia para ir a las cuevas..no hay baños. No hay seguridad.el area esta como si la tormenta hubiera ocurtido ayer. Que pena una costa tan bonita y tan abandonada. Recursos naturales donde esta y cobran 5.00 no se Por que si no hay ningun servicio al cliente...breguen con el asunto.es un desastre todo el lugar. El faro cerrado. Etc..uff.
9. Lester
enero 10, 2019
Visita el 8 de enero, 2019. La entrada y estacionamiento siguen siendo $5. El edificio al lado de la carretera está abandonado y solo hay baños portátiles afuera (que estaban bastante limpios). El guía solo te explica cómo llegar a los dos sitios de interés, el cual, usando un album de fotos un poco desastrado, y con fotos ya antiguas te explica a dónde tienes que ir, cómo orientarte, etc. Digo que las fotos son antiguas porque muestran ciertos objetos que ya no existen o han cambiado que antes